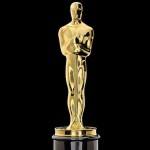 We wrote last Friday about how unions will stop at nothing when it comes to getting what they want, regardless of how their heavy-handed tactics may impact the lives of wholly uninvolved third parties. In that same post, we also noted how the SEIU's endangering of the public's safety is perhaps a new low when it comes to union campaigns. Over the weekend, however, news emerged from an ongoing labor dispute in Chicago that shows we may have spoken too soon.
The dispute at issue involves Teamsters Local 727 and funeral home operator Service Corporation International (SCI), which operates Dignity Memorial Homes in Chicago. On July 1, union members went on strike despite SCI having offered them a 9 percent raise over the next two years, and as reported by the Chicago-Tribune, have since stooped to incredulous lows:
. . . SCI accused picketers of smiling and joking 'within immediate vicinity of the only public entrance . . . during the service of a young child who had passed away from cancer.' It also said picketers used bullhorns to 'shout profane and sexually explicit taunts while a woman and her 4- and 5-year-old sons attempted to make arrangements for her grandmother's funeral.
If such offensive conduct directed towards innocent families mourning the loss of loved ones sounds unsettlingly familiar, it may be because it is eerily similar to that of another controversial organization: The Westboro Baptist Church (WBC).
While the Teamsters may not explicitly celebrate the death of the people subjected to their demonstrations as WBC has become infamous for doing, the fact remains that, like WBC, the Teamsters have chosen to picket the funeral home while complete strangers struggle to determine how to bury their loved ones. The union is harassing grieving family members, all for the sole purpose of getting their message across. Such offensive tactics will only hasten the demise of today's self-destructing Big Labor movement.