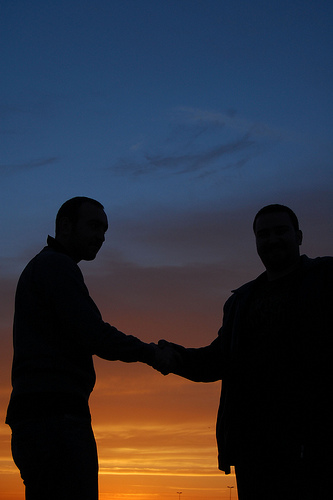 Loyal readers of DC Velocity, the only site, according to them, that offers content to distribution centers, warehousing and transportation, got a treat today.  Apparently, the whole incident involving the labor unions being up in arms over Anne Ferro's nomination to the Federal Motor Carrier Safety Administration, ended abruptly for a reason. Payback.  From DCVelocity:
An agreement between the Obama administration, the Teamsters Union, and safety advocate group Public Citizen to revamp existing truck driver "hours of service" regulations was pushed by the White House to quell concerns over the controversial nomination of Anne Ferro as Federal Motor Carrier Safety Administrator, according to a trucking industry executive.
The executive, who asked not to be identified, said it appears the administration worked out an agreement to appease Sen. Frank R. Lautenberg (D-N.J.), chairman of the Senate Commerce Committee's Surface Transportation and Merchant Marine Infrastructure Subcommittee. Lautenberg was delaying action on Ferro's nomination amid concerns expressed by labor and safety groups that Ferro, who has been president of the Maryland Motor Truck Association since 2003, was too close to the industry to regulate it effectively. Ferro and the two groups have been at odds over the so-called hours of service rule governing the amount of time truck drivers spend on the road.
The trucking executive noted that the full committee announced it had approved Ferro's nomination the day after news that the FMCSA would revisit the hours of service rule was made public. Her confirmation by the full Senate seems assured, the executive said. The executive added that the trucking industry was not party to the agreement and was "totally surprised" by the announcement.
Teamsters spokeswoman Leigh Strope called any talk of a backroom deal to allay union concerns over Ferro's nomination a "ridiculous assertion."
Image courtesy of bayat.