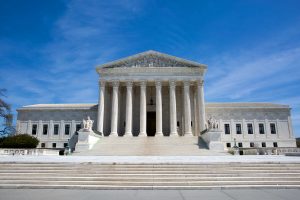 This week marks the 6th annual National Employee Freedom Week (NEFW)— a week dedicated to educating public-sector union members about their opt out rights.
In honor of the Supreme Court's recent decision in Janus v. AFSCME, the NEFW coalition is highlighting the results of a new study by Dr. Lloyd Corder of CorCom Inc. The study surveyed public-sector union members on their opinions of Janus, and the results are telling.
The findings show that half of public-sector members see the decision as a positive, and one-third plan to stop (or have already stopped) paying union dues following Janus. Additionally, nearly 40 percent of public-sector union employees who see the Court's ruling as a positive development said the Janus ruling protects their personal rights and freedoms.
One public-sector worker who participated in the survey summed it up by saying: "The union does not represent me. I think we should vote with our money, and if a union doesn't do its job, it shouldn't get paid by me."
Post-Janus, more workers are second-guessing their representation. Union officials should take notice.