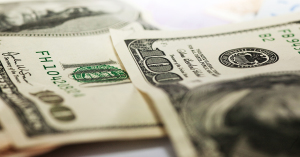 The AFL-CIO releases an annual "Executive PayWatch" report, purporting to show that CEOS are raking in stupid money while employees get peanuts. The statistical gymnastics that the union federation uses to claim CEOs are making 335 times what the "average worker" makes are extreme, as the American Enterprise Institute's Mark Perry (among others) has explained in detail.
But, as we noted last year when we called them out, unions' cherry-picking hides their own pay gaps. According to the Bureau of Labor Statistics, the average "chief executive" made $185,850 in 2015. Like last year, we examined unions' annual Department of Labor disclosures to determine how many still-current union presidents made more than the average CEO. (This is to ensure that union presidents who retire and take deferred compensation aren't included.) In total, 153 union presidents made more than the average CEO in gross salary. (This doesn't count other union officials like Secretary-Treasurers, Vice Presidents, and Business Managers—only those with the title "President," "General President," or "International President" were counted.)
You can review the top 10 in the chart below: Most names will be familiar from last year, and the ones who dropped off didn't miss the list by much. Indeed, Randi Weingarten of the American Federation of Teachers had a higher salary (although fewer total disbursements) than she did last year, when she was in the top 10.
And union bosses (like CEOs) get more than just a salary: Expense accounts and other compensation make union bosses' lives even more comfortable than just the six-figure pay packets.
While the AFL-CIO sows class warfare by comparing the salaries of people who run major multi-national companies with teenagers working at fast food restaurants, the bosses' pay shows that unions are well aware of the real reasons some people make more money than others. Just like running a company, running a labor union requires skills that demand substantial compensation. It is up to union members to thoroughly scrutinize the pay and expenses given to their union officials to determine if they are good value for dues money.