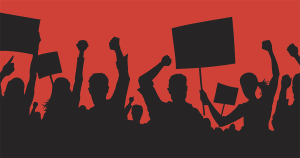 Earlier this month, the Service Employees International Union (SEIU) released its annual Department of Labor disclosures showing a discouraging trend for the union: While it continued to throw money at its multi-million dollar campaign to organize fast food restaurants, membership isn't increasing notably.
The union will continue to throw good money after bad with another series of demonstrations today, and this time the target has a name. The Associated Press reports that the SEIU's latest protests will directly target McDonald's, which is conveniently the company currently under attack from the NLRB. The SEIU's organizing director explains the game to the AP:
Scott Courtney, national organizing director for the SEIU, said he thinks it's possible that McDonald's might consider recognition of a workers organization in the next couple of years, which could prompt Burger King and Wendy's to do the same with their workers.
Allow us to translate: The SEIU is ramping up a substantial corporate campaign into which the union has already invested up to $80 million over the past four years, with a stated goal to get franchising companies to concede to unionization of the franchisees' employees by card check.
The potential payoffs are substantial: Manhattan Institute researcher Diana Furchtgott-Roth estimated that unionizing half of McDonald's employees could fetch the SEIU $100 million in dues and initiation fees each year. Fast food joints have notoriously high turnover, and each new fry cook could net a local SEIU between $25-$200 in initiation fees alone, before even assessing one pay period's normal dues (using 1199/SEIU and SEIU 32's reported initiation fee rates from their Department of Labor disclosures).
For now, the campaign enriches campaign consultants like Berlin Rosen that organize the demonstrations. But SEIU has a long-term goal of getting its hands on the paychecks of fast food workers. Fortunately for those employees, the effort doesn't appear to be working.