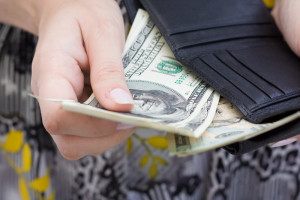 For the Chicago Teachers Union (CTU), collective bargaining is just the beginning.
According to the Chicago Sun-Times, Chicago's premier teachers union collects more than $25 million a year in member dues from roughly 28,000 teachers and administrators. How it spends the money goes far beyond run-of-the-mill pay and benefit negotiations with employers.
Eight CTU employees, including CTU President Karen Lewis, raked in over $100,000 for the 2013-14 school year—the focus of the Sun-Times' investigation. Administrator Lynn Cherkasky-Davis was paid a salary of $233,071, while Annette Rizzo, a health and benefits coordinator, made $205,221. Even though Lewis only had the sixth-highest salary in the union—$145,918 without perks and benefits—she also got a separate $67,186 paycheck from the Illinois Federation of Teachers for her role as the organization's executive vice president. This brought her total compensation to more than $211,000.
Lawyers were another big beneficiary. In 2013-14, the CTU paid more than $1.2 million to Robin Potter and Associates and two other law firms: $500,201 to Dowd, Bloch, and Bennett; $361,958 to Poltrock and Poltrock; and $361,159 to Robin Potter. (Coincidentally, Robin Potter is owned by the mother of Jackson Potter, a CTU staff coordinator and close associate of Lewis' over the years. The CTU claims this connection had no impact on the decision to recruit the law firm.)
The CTU spent another $241,536 on in-house lawyers, in addition to more than $363,000 on "conferences, conventions, and meetings." No additional information was provided.
And Chicago's dues-paying teachers are forced to fund union expenditures on glitzy law firms and six-figure salaries. Because Illinois is a non-right-to-work state, there is no opt-out option for teachers who don't want to finance their union's excessive spending.