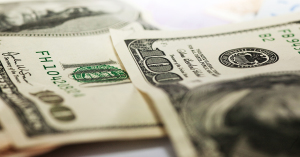 International Association of Fire Fighters President Harold A. Schaitberger's expense account got the fine-toothed comb treatment from the New York Times. Citing internal documents that the Times obtained, labor beat reporter Noam Scheiber notes that the boss is a fan of the finer things in life:
Then there are the meals. Mr. Schaitberger is a regular at Washington lobbyist haunts like the Capital Grille, where, in 2010, he routinely spent about $200 a person, according to union expense reports obtained by The New York Times from two former officials frustrated with his tenure. He and two dinner guests spent more than $1,100 of firefighters' union money in Las Vegas that September, including $245 for a bottle of Caymus Special Selection Cabernet and $160 for a rack of lamb. (The union says other guests joined for drinks.) In all, he spent over $110,000 on roughly 100 meals in 2010. They included just over 650 attendees.
This hard schedule of wining and fine dining doesn't come cheap: Schaitberger was paid $330,136 in salary in 2014, the most recent year for which IAFF's federal filings are available. And that doesn't include another perk that Schaitberger and numerous IAFF brass claim: According to Scheiber, the union officers can take an $80 per diem any day they leave their house to work, even if they don't leave their home city. Department of Labor filings show numerous IAFF executives taking upwards of $10,000 in expenses, with Scheiber reporting some took the per diem on more than 100 days during which they remained in their hometowns.
While that perk (presumably unavailable to most if not all of IAFF's 270,000 active members) may be particularly egregious, Schaitberger isn't the only union boss who lives large at member expense through fat expense accounts. Randi Weingarten of the American Federation of Teachers (AFT) took home $114,441 in "allowances disbursed" and "disbursements for official business" in the union's most recent fiscal year, driving her $382,677 salary towards half a million dollars in total compensation. Plumbers Union boss William P. Hite topped that, pulling $163,175 in non-salary disbursements.
And expenses on steakhouses and fancy food aren't IAFF's alone. AFT spent $120,000 on a limousine service in 2013. The United Steelworkers spent more than $1.3 million at the MGM Grand Las Vegas to throw its national convention. Insulators Local Union 14 in Philadelphia managed to go through $30,000 at a liquor store for unspecified purposes in 2014.
The free-spending at IAFF headquarters is clearly far from the only excessive party-time expenditures by big union bosses. Members must watch carefully to ensure union officials spend money wisely.