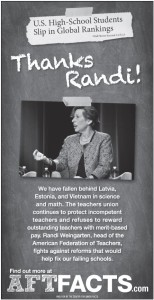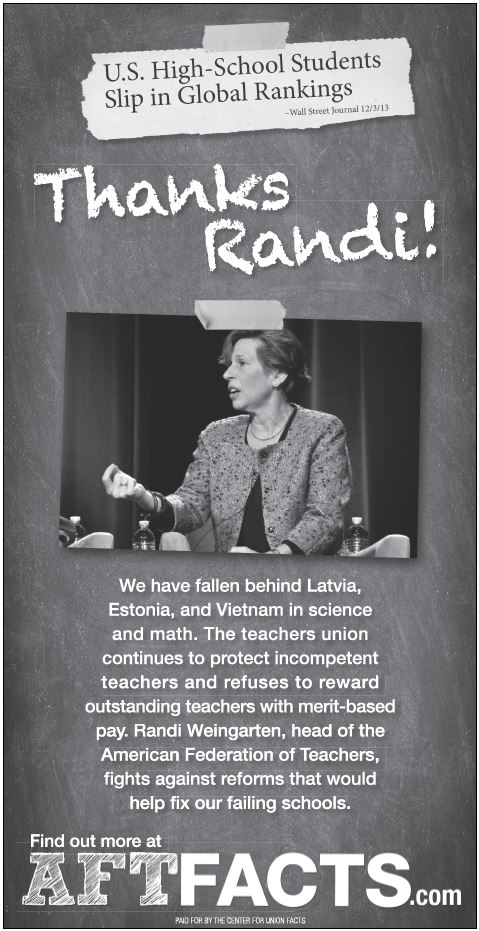 New York's parents can breathe a sigh of relief knowing the latest threat to their child's education has been defeated. A New York Supreme Court Judge has thrown out a lawsuit by the American Federation of Teachers (AFT) Local 2, the United Federation of Teachers (UFT), against certain charter school "co-locations" — the practice of allowing charters to use vacant space in public school buildings.
The UFT, the former stomping ground of AFT National President Randi Weingarten, began the suit against charter schools claiming that co-located schools take space from district school students and make schools too crowded. Not surprisingly, city data tell a different story: Co-located school buildings tend to be less crowded than other schools.
So why does Randi's radical union really oppose co-located charter schools? If AFT can eliminate these schools, it means fewer non-union charter schools and a greater number of unionized district schools. In the end, AFT is interested in ending co-located schools because they're afraid of losing dues money and power over education, not because they care about students.
Thanks to the Court's ruling, parents know charter schools are safe for now. But it's only a matter of time before AFT will find another excuse to shut charter schools down. If AFT really cared for students, it would embrace (rather than serially reject) commonsense school reforms. But Randi can't accept even the mildest revision to tenure, the hiring practice where length of service is given precedence to teaching ability in school staffing. Instead, AFT has fought tooth and nail against firing bad teachers to make sure their union members keep paying dues.  Such outrageous support of current tenure law even led one NYC principal to say "Randi Weingarten would protect a dead body in the classroom."