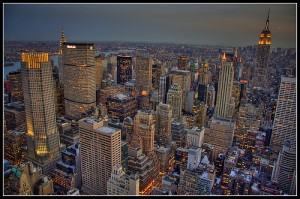 News from New York, the city whose most vulnerable kids are under siege from Randi Weingarten and the American Federation of Teachers: A new Quinnipiac Poll finds a majority of New Yorkers disapprove of the education policies of Mayor Bill de Blasio, who has followed Randi's radical agenda chapter and verse. While de Blasio's overall approval numbers are above water, they're way down from his post-election honeymoon levels. It looks like Randi (and her New York City underlings at the United Federation of Teachers) have led their political patron to the edge of a political cliff.
The polling release is brutal for Randi, Michael Mulgrew (President of AFT's New York local), and Mayor de Blasio. Closing charter schools is opposed 79-14, with 40 percent of voters saying the number of charter schools should be increased. Requiring charters to pay rent when sharing space with public schools—a union-demanded de Blasio initiative—is also underwater.
All told, the mayor's approval rating on public schools is a lousy 38 percent, with 49 percent opposed. With public school parents, the Mayor fares worse: 39-55. Randi's radicalism is proving too much for New York parents and voters.
But when Randi says, "Jump," the mayor says, "How high." Whether de Blasio jumps off the AFT's political cliff may determine his future, but Randi has a record of punishing Democrats who stand up for kids and don't toe the union line. The mayor may just be trapped between a rock and a hard place.