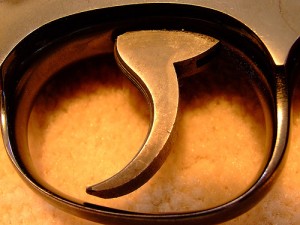 In a rare moment of candor, the Connecticut chapter of the American Federation of Teachers (AFT) accidentally let anyone with an Internet see how they feel about "parent trigger" laws, and how they intend to fight them. From the Courant:
Lawmakers and parent advocates who played a crucial role in the passage last year of parent empowerment legislation reacted with outrage and concern Thursday to a PowerPoint presentation by a teachers union. …

Titled "How Connecticut Diffused The Parent Trigger," it outlined how the union pressured state legislators to kill the bill, dragged the Connecticut Education Association "along kicking and screaming" to a compromise, and ultimately "stopped the parent trigger and turned it into a vehicle for collaborative success."
For the uninitiated, "parent trigger" laws allow parents to vote in favor of having a school turned over to enact various changes, up to and including closing the school or turning it over to a charter operator. Teachers unions don't like the laws, as they reduce the union's power and might lead to a reduction in their ranks, but they don't want to come off as entirely antagonistic to reform. So what do they do? They obfuscate the issue and defeat legislators who won't bend to their will. To wit:
The Connecticut law calls for parents to hold the majority of seats on school governance councils. If their school hasn't made progress for three consecutive years under federal No Child Left Behind guidelines, they can vote to recommend changes, including the reconstitution of schools.

The PowerPoint presentation also pointed out that the governance councils "are advisory and do not have true governing authority." …

Under the heading of "Karma," the presentation also noted that state Rep. Jason Bartlett, the original parent trigger bill's chief legislative proponent, lost his 2010 re-election bid. Also, the presentation noted, state Rep. Andrew Fleischmann, co-chair of the legislature's education committee, lost his bid for the House majority leader's position and fractured his relationship with the legislature's Black and Puerto Rican Caucus on education issues as a result of the union's efforts.
Emphasis mine. Needless to say, the PowerPoint presentation that precipitated this outcry was promptly removed from the AFT's website. We can't let people know what's really going on, can we?
Photo via Curtis Gregory Perry's Flickr account.