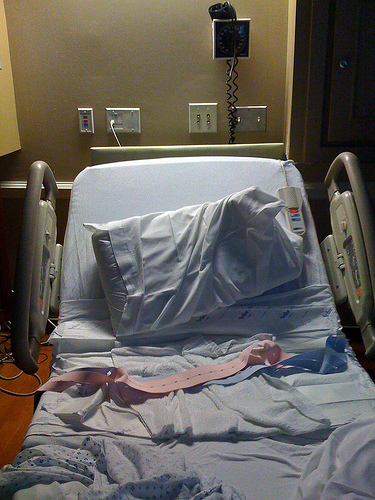 Now this is what I call bad news. This happens to be why firefighters and police officers can be part of unions–just no striking. Because people get hurt. From the National Bureau of Economic Research:
"Controlling for hospital specific heterogeneity, patient demographics and disease severity, the results show that nurses' strikes increase in-hospital mortality by 19.4% and 30-day readmission by 6.5% for patients admitted during a strike, with little change in patient demographics, disease severity or treatment intensity."

"This study provides some of the first analytical evidence on the effects of health care strikes on patients, and suggests that hospitals functioning during nurses' strikes are doing so at a lower quality of patient care."
I should note that police and firefighter lobbyists see right now as a perfect time "to expand collective bargaining rights for public safety workers," according to The Hill. After reading the above study, imagine the scenario with police officers and firefighters striking. In this case, public safety should be paramount, don't you think?
Image courtesy of Road Fun.