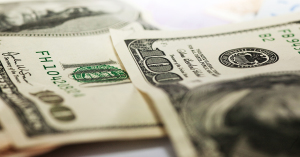 This month, the Office of Labor-Management Standards (OLMS) released a new report that analyzes union financial data between 2000-2019. While OLMS has collected information on union spending annually for years, this report allows members to see overall trends in how unions use their resources — mainly members' dues dollars. 
The country's major labor unions — meaning unions that take in $250,000 or more in total annual receipts — collected a whopping $10 billion in dues in 2019 alone. Of these dues, $1.4 billion went to per capita tax — the amount of money local unions collect from members and kick up to their parent union. About $3.75 billion — less than half — went to representational activity overall. The average union collected almost $2.5 million in dues in 2019, and spent around $900,000 on representational activity — roughly 36 percent.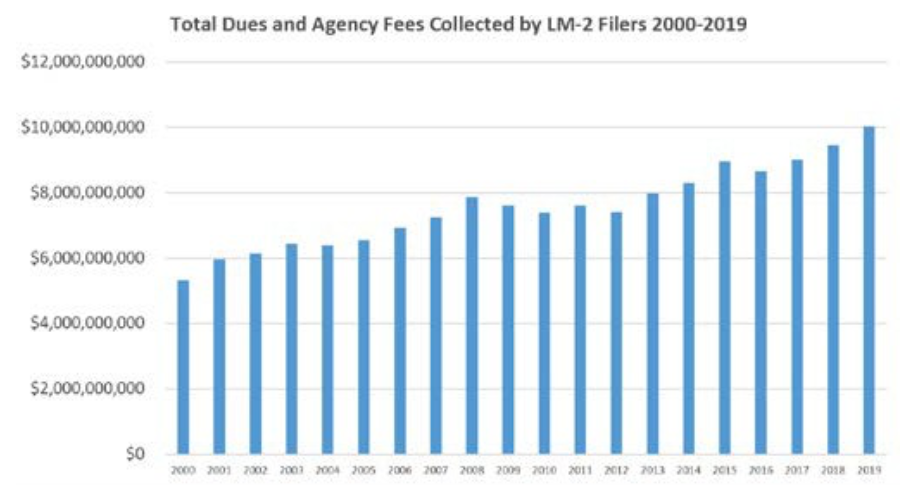 Labor union membership has declined in recent years, primarily in the private-sector. But in 2019, that didn't stop these larger unions from hitting their highest dues payment intake in 20 years. Meanwhile, average union membership that same year was similar to what it had been in 2011. It was certainly down from the average membership highs seen in 2014 and 2015. The data suggests that while union dues payments continue to rise more or less consistently, membership doesn't. Translation: the price of union membership is going up, but less workers are interested in paying for it.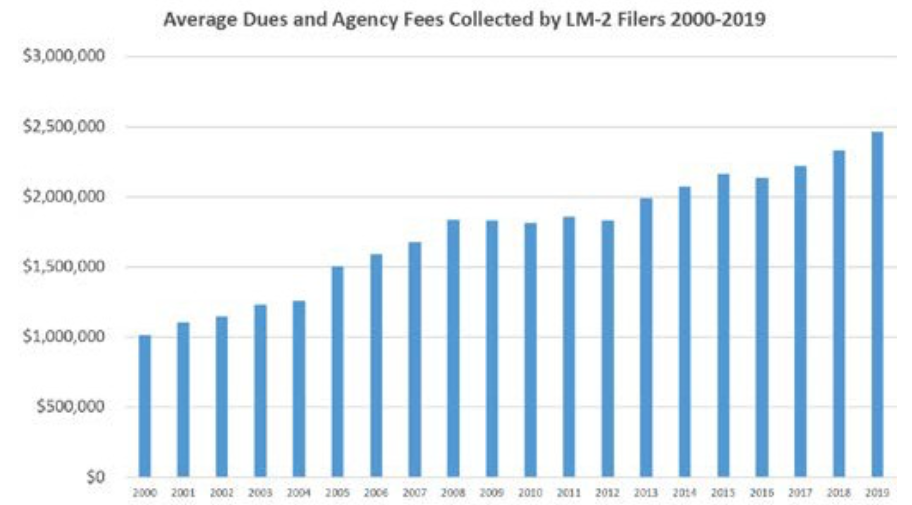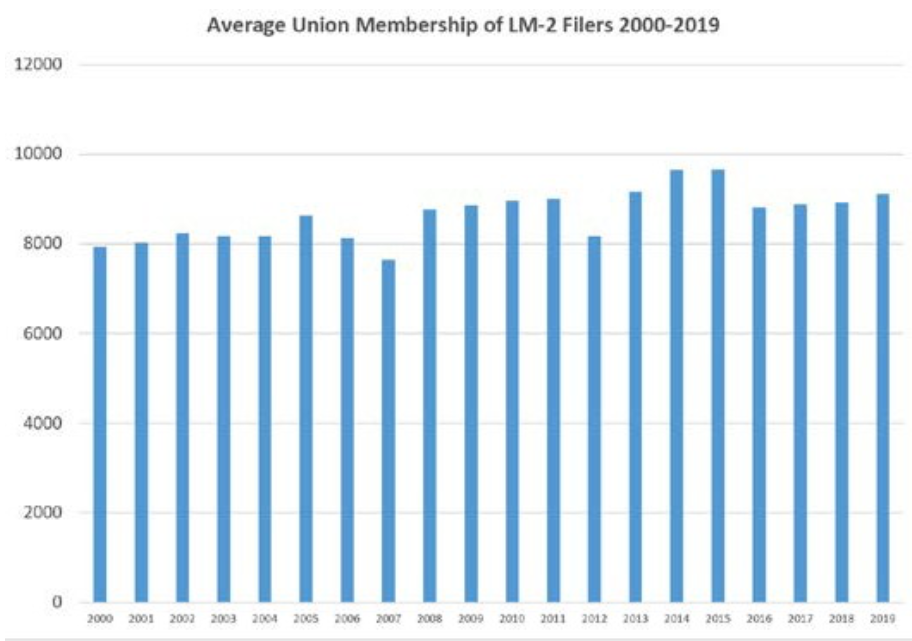 The report also provides an overview of the criminal enforcement actions taken by OLMS between 2000-2019. That includes over $156.3 million dollars of restitution OLMS has collected in over 2,100 criminal cases. During that same time period, OLMS investigations led to 2,297 indictments and 2,166 convictions.
Let's not forget that some of the same bad actors involved at the scandal at the United Auto Workers (UAW) were counted among those criminal actions. Volkswagen workers in Chattanooga were right to be skeptical about the type of bang they'd get for their buck if they voted to join the UAW. With this added transparency into union spending, more workers will be able to decide for themselves if the price of union membership is actually worth it.