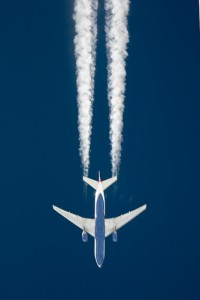 The Daily Caller got wind of a curious decision by Transportation Workers Union Local 577, which was certified in 2010 to represent flight attendants for Allegiant Air. Apparently, TWU 577 hasn't been filing financial reports with the Office of Labor-Management Standards. The Caller reports:
In the letter, which was obtained by The Daily Caller News Foundation, the advocacy group Americans For Limited Government Research Foundation detailed to the U.S. Department of Labor that Local 577 of the Transport Workers has failed for years to disclose its financial records. Local 577 represents Allegiant Air flight attendants. […]

"Whether a contract is ratified is irrelevant under the LMRDA when determining whether a local labor organization is covered by the Act," [ALGRF President Nathan] Mehrens told TheDCNF. "If TWU didn't want to follow the LMRDA's requirements for local labor organizations, it should not have created Local 577."
Basically, the union got certified and then negotiations began, but the first contract has not yet been agreed. So TWU 577 remains the certified representative, but no contract is yet in force. TWU argues unconvincingly that this allows TWU's national office to include Local 577's expenses on its own reports.
So why might a relatively ineffective union like TWU 577 (which, recall, hasn't completed a contract negotiation despite having years to cut a deal) want to hide its expenditures? Simple: It might lead members to believe their dues money isn't being used effectively. Our organization and others have caught the national American Federation of Teachers spending six figures on limousines, UNITE HERE channeling money to the mayoral campaign of a senior officer's cousin, and the SEIU spending tens of millions Astroturfing campaigns against restaurants.
And while it's unlikely that TWU Local 577 would have anything of that nature to hide from prying eyes, local unions can have embarrassing open secrets too. Numerous union locals are largely controlled by members of the same family, and this can mean big bucks for the lucky clans. We can't know what TWU 577 might be trying to obscure with its creative recordkeeping tactics, but union members deserve at the very least the transparency that federal law requires.