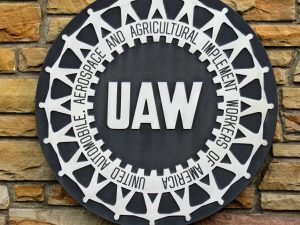 The results are in: Topping the Christmas lists of hundreds of United Auto Workers members is a drastic change to the way their union elects its leaders.
Last month, UAW members voted on whether or not they wanted to switch to a "one person, one vote system," instead of continuing to use a delegate system to elect union leaders. The vote came after the UAW was put under a six-year federal monitorship to rid corruption from its ranks.
According to the
independent monitor
, members "voted decisively to replace the union's existing delegate voting system." The final
vote tally
 had 89,615 members (63.7%) voting for the direct voting system. This is despite the UAW's efforts to dissuade members from changing the status quo.
Now-retired UAW President Rory Gamble came out against changing the voting system early on: "To say how we elect our leadership involves corruption in any way is just not true. It is simply a political reach and something being perpetrated by people who see an opportunity here from a very bad situation.
Closer to the election, the union's Administration Caucus launched a new website, ProtectTheWheel.org, that called on members to "maintain the delegate voting system." The UAW even wanted to amend the rules of the election "to potentially allow limited and monitored use of union resources." Essentially, the union wanted to use members' dues money to persuade them to keep the current election system.
Fortunately, it was all to no avail and members desperate for union reform couldn't be happier. One worker in Kentucky commented, "I am so proud of the UAW membership and their willingness to step up and vote for change."
The votes still need to be certified, but it looks like UAW members can be sure of at least one present under the tree this Christmas. Meanwhile, with several open investigations into corruption at the union, you can bet some UAW officials only have a stocking full of coal to look forward to.