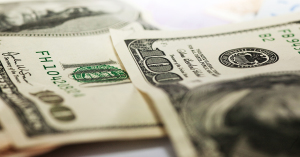 As the presidential nomination contests heat up, there has been considerable interest in a brewing labor revolt within its traditional Democratic power structure. Self-declared socialist Independent Senator Bernie Sanders of Vermont has energized labor unionists in support of his bid for the Democratic nomination, receiving informal "endorsement" votes from state AFL-CIO federations in South Carolina and Vermont. Meanwhile, former Secretary of State Hillary Clinton has already secured the support of the American Federation of Teachers, led by her longtime ally Randi Weingarten.
But while union bosses and hardcore activists debate whether to back a candidate of the left or a candidate of the far-left, a significant bloc of union members and their families face a lose-lose prospect: No matter which candidate their bosses choose, members' money will go to elect candidates they don't support. In national election after national election, polling shows that something like 40 percent of union households vote for Republican candidates. (In 2014's U.S. House elections, it was 38 percent; in the 2012 Presidential election, it was 40 percent.) But unions throw about 90 percent of their candidate contributions behind Democrats—a clear imbalance.
For that reason, the recently reintroduced Employee Rights Act (ERA) will give people like Pennsylvania school bus driver David Shirey the right not to fund politicians they disagree with. Now, unions will argue that federal law forbids collecting Political Action Committee (PAC) money except by opt-in, which is true as far as it goes. But beneath the aboveboard, nominally voluntary campaign contributions lies a multimillion-dollar empire of dues-funded political and advocacy groups that lay the foundations for union candidates to win elections and control policymaking. An analysis of unions' 2013 fiscal year Labor Department filings, these expenses, gifts, and contributions amounted to over $109 million.
Even worse, some of these union payments are classified as "representational expenses." That means despite Supreme Court rulings to protect employees required to pay agency fees to unions in forced-unionism states from funding politics they don't support, employees in those states may be forced to fund liberal organizations like Americans United for Change, Berlin Rosen, and the National Employment Law Project Action Fund—all of which received "representational activities" payments on the SEIU's latest federal filing while managing minimum wage hike campaigns that often veered into partisan posturing.
In short, union members and forced-fee payers like Shirey have a valid complaint. The ERA would restore balance by allowing members to withhold the portion of dues that goes to politics—a provision supported by 85 percent of union households in national polling.