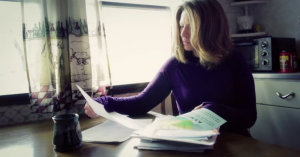 This week, Sen. Orrin Hatch (R-Utah); Rep. Tom Price (R-Georgia); and Senate Health, Education, Labor, and Pensions Committee Chair Lamar Alexander (R-Tenn.) re-introduced the Employee Rights Act, a package of popular reforms to increase individual rights in the workplace. In a press conference promoting the bill, Rep. Price noted the broad support voters have for ERA's reforms:
"Over 80 percent of Republicans, independents, and Democrats agree that workplaces should hold periodic union certification elections, the right to a secret ballot, employee privacy from unions, and criminalizing union threats," he said. "I think if folks in Washington can put aside political aspirations and agendas, we could make some serious headway on protecting the individual in the workplace."
Sen. Alexander noted that the aggressive pro-union actions of the National Labor Relations Board make ERA more needed than ever, saying, "From its decision to move ahead with the ambush election rule to its attempt to undermine state right-to-work laws, recent actions from the NLRB have not only been some of the most partisan we've seen, they've also been the most damaging to the rights of employees."
But executive action against popular reform isn't the only emerging threat to employee rights. Labor wants to frame its position for the 2016 elections, and so the AFL-CIO is preparing to roll out its own package of labor law changes. Politico reports that AFL-CIO President Richard Trumka hopes to roll out a series of bills that would codify NLRB actions (possibly including the "ambush election" rule), give the NLRB more power, and declare union organizing a "civil right." Card check—mandating union organizing without a private vote—isn't necessarily off the table.
Labor policy in the coming years will be defined by this debate between individual rights and union boss power. Union officials like Trumka have six-figure salaries that they're committed to defending with the full might of labor's political power, but individual employees continue to suffer from union abuses.