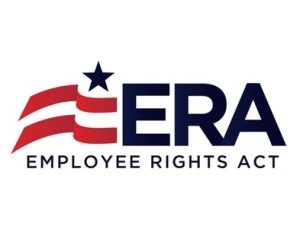 The United Auto Workers (UAW) is still stinging from its recent defeat at the hands of Volkswagen assembly plant workers in Tennessee. But while union leaders spew vitriol at local officials and demand a re-vote, our Executive Director is telling Detroit News readers that there is a better way to direct labor back to relevancy. He writes:
Joining a union is now such a poor deal for workers, in fact, that sweeping reforms have been put forward in Washington. Sponsored by Sen. Orrin Hatch (R-UT) and Rep. Tom Price (R-GA), the Employee Rights Act (ERA) updates our antiquated, 1940s-era federal labor laws to ensure that unions of any size will work in the manner their members actually want. While union leaders seem genuinely perplexed about their waning fortunes, the ERA's reforms show the answers and a path back to relevance.
The ERA offers numerous reforms to America's outdated labor laws (the most recent major reform was the 1947 Taft-Hartley Act, making the laws 66 years old). And as our Executive Director writes, those reforms emphasize giving employees rights in the workplace that they are currently denied:
Although exit polls indicate about 40 percent of union members nationwide vote Republican, over 90 percent of union political contributions go to Democrats, and the UAW is particularly egregious. In the 2012 election cycle at the federal level, the UAW gave $1.6 million to Democrats and only $1,000 — one thousand dollars — to a single Republican.

That's why the ERA protects workers' paychecks, safeguarding employees' free choice by requiring unions to secure member approval before spending dues on political operations.

The ERA also ensures that employees will not lose rights in the workplace, such as the right to a secret ballot vote on strikes or collective bargaining agreements, just because they decide not to join the union.
Meanwhile, the UAW stands in the way of employee rights (and free speech rights, if the National Labor Relations Board does gag third-party comment on unionization campaigns, as UAW seems to want). But as the Tennessee vote and the national movement for labor reform—first Wisconsin, then Michigan, and now perhaps Pennsylvania are empowering employees at the state level—are showing, people want more from labor than the dinosaur policies of the past. If the UAW and its allies continue their current approach of attacking employee rights, expect more Chattanoogas.