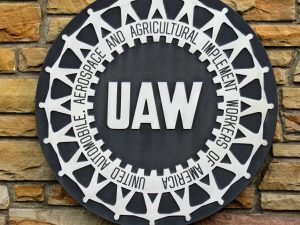 This month, Ford announced a plan to bring auto jobs to Tennessee. But it's unclear if those jobs will come with a union attached — in this case, the United Auto Workers union.
This Sunday, the Center for Union Facts is taking out a full-page ad in the Chattanooga Times Free Press and the Tennessean highlighting "11 Reasons Ford Should Keep the UAW Out of Tennessee." Each reason is depicted as the image, name, and title of the eleven high-ranking UAW officials who were found guilty in the years-long investigation into corruption at the union.
The ad notes "the company's jobs are welcome in the state, but the UAW and its culture of corruption are not." The union is currently under a six-year federal monitor to weed out corruption in its ranks.
The ad directs viewers to learn more about the union's scandals at UAWInvestigation.com.
Eleven high-ranking union officials were convicted in the UAW's corruption scandal. That's not just one bad apple, it's an institutional rot that will take years for the union — and its members — to recover from. Tennessee autoworkers deserve better.