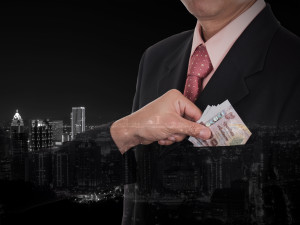 Each week, we bring you more cases of union corruption. Here are this week's best rackets:
In Maine, Ryan Jones, former secretary-treasurer of Local S6 Machinists Union pled guilty to embezzlement charges. Jones made 199 unauthorized withdrawals totaling $280,000. He faces up to 5 years in prison and a fine of up to $10,000.
In Michigan, Virdell King, former associate director of the United Auto Workers Union pled guilty to misusing union funds intended to train and retrain union members. As part of her agreement with prosecutors, she faces up to 16 months in prison and restitution payments of up to $15,000.
Also in Michigan, John Hamilton, former business manager of International Union of Operating Engineers, pled guilty to one count of conspiracy to commit extortion.
Check back next week for more stories of union bosses' criminal blunders.