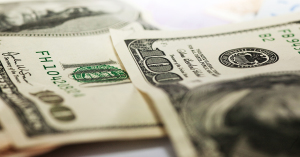 Washington State campaign finance laws are very rigorous in their reporting requirements, and last week, Service Employees International Union Local 775NW (SEIU 775) found out the hard way. The state attorney general (a Democrat, incidentally) had sued SEIU 775 for improper reporting of transfers between the union and its political action committee (SEIU 775 PAC), and this week the bill came due. The union and its PAC agreed to pay over $43,000 in penalties and court costs to settle the case, with other penalties suspended and subject to re-imposition if SEIU 775 improperly reports again.
It's not the first time that the SEIU's political operation has left dues-paying members on the hook for screw-ups by union political operatives. The SEIU itself paid the second-largest campaign finance fine in Michigan history ($199,000) for actions that obscured the union's funding of a ballot initiative to restore the home healthcare aide "dues skim"—a scheme that channeled millions of dollars in forced dues into the SEIU treasury. (Incidentally, the Supreme Court would later rule the forced dues portion of the skim unconstitutional.)
These actions are just one of the costs of union politics that members bear. In total, unions spent over $420 million over the 2012-2014 period on various political groups, ballot measures, and advocacy causes—99 percent of which were aligned with liberals or the far left despite roughly 40 percent of union households voting Republican. And unlike federal candidate contributions (which come exclusively from the opt-in union PACs), the advocacy spending comes principally from dues, which can only be opted out of by a convoluted process.