The Employee Rights Act (ERA), a proposed piece of federal legislation that gives a host of individual rights to workers, is picking up steam in the press. The Pittsburgh Tribune-Review recently editorialized that protecting workers' secret ballots is a "must" to protect workers' rights and end corrupt union practices. The editors noted that ERA would do just that.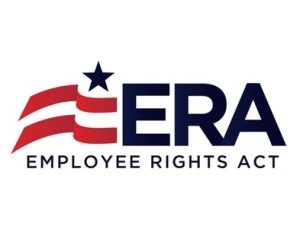 Meanwhile, our Executive Director told Deseret News readers that ERA has broad support in both the House and Senate, with 89 and 27 respective co-sponsors. Framing the legislation as the solution to workplace inequality, we noted many of the individual rights the ERA would restore to workers. One major reform is "paycheck protection," which would give union members who dissent from their bosses' politics the opportunity to refrain from funding them:
"This provision requires union officials to receive express written consent from individual members before spending their dues on political activities.

The rationale behind this reform is a simple and moral one: 43 percent of members of union households voted for the Republican Party in 2012, yet 91 percent of union money went to Democrats. In other words, hundreds of thousands of union members are forced to financially support political positions with which they themselves disagree — something Thomas Jefferson called "sinful and tyrannical."
ERA also guarantees secret ballot voting—allowing employees to vote for unionization and strikes in private, so they will have a greater say over workplace and union practices. As we note, national polling shows that 78 percent of union households support this bill along with 80 percent of the general public. With such widespread public support for its provisions, Congress should get to work and bring the ERA up for a vote.