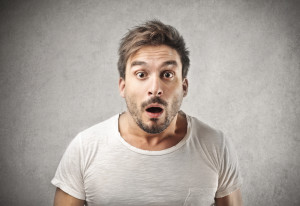 Over on the West Coast, the California Public Employees' Retirement System (CalPERS for short) is showing us how not to handle a board election. For background, CalPERS recently changed its board election procedures, violating the California constitutional requirement that voting be kept private. How? Voters who use mailed-in paper ballots, the most popular voting method, must now sign the ballot itself.
That's right: Voter-identifying information, such as a signature, is typically kept on the return envelope only. But CalPERS has come up with a new system of democracy, forcing voters to sign their ballots and publicly disclose their vote. CalPERS is also using online voting, which California election statutes prohibit.
Of course, public voting is nothing new to America's labor unions, who have sought to replace secret ballots with card signatures since before the days of the failed Employee Free Choice Act. But CalPERS is taking sketchy electioneering to a whole new level—and violating its own rules in the process. CalPERS uses Integrity Voting Systems (IVS), an election vendor, to count the ballots. Agency rules dictate that ballots are to be tabulated in public at the end of the board election. But CalPERS is enlisting IVS to scan the ballots on a daily basis—that is, before election's end—and unilaterally deciding what to do with mangled ballots or those the scanner cannot register.
But it gets worse. One board candidate, Michael Flaherman, wrote a letter to CalPERS CEO Marcie Frost alleging that the election not only violates the state constitution and her agency's own guidelines, but reeks of voter suppression. Flaherman is crying foul because CalPERS' new election rules are aimed mostly at active employees who are union members. These employees would have every reason to fear retaliation if they voted against the candidate their union recommended. With public ballots, union officials could find out how their members voted and punish them for casting the "wrong" vote.
Flaherman's concerns are made all the more legitimate by Big Labor's cozy relationship with CalPERS. Last year, a CalPERS official personally thanked David Low, a California School Employees Association executive, and Terry Brennand, a Service Employees International Union pension director, for supporting the election changes. In her words: "Especially Dave Low and Terry Brennand who kind of got this in front of some people—important people to help us push this forward. So I'd like to say thank you…"
It's music to the ears of union leadership, but bad news for union members. Given this kind of behavior, it's no wonder that public pensions are in crisis.