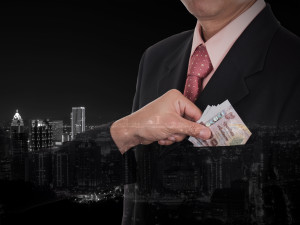 Corruption. Embezzlement. Allegedly unauthorized cash withdrawals. Here are this week's best labor rackets:
In Arkansas, Jeni May Hughes, former office manager for Plumbers Local 155, pled guilty to embezzling $428,874 in union funds.
In Iowa, Curtis Lang, former President of the United Dairy Workers of LeMars, pled guilty to one count of embezzlement. On March 22, 2017, Lang was indicted for one count of embezzling union funds in the amount of $45,040.
In New York, Victor Davila, former President of the Hunts Point Police Benevolent Association, was charged with one count of embezzlement of union funds. Why? He was spending association funds on personal expenditures and making approximately $35,000 in cash withdrawals that were not authorized by the union.
Circle back next week for more union shenanigans.