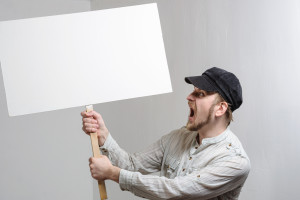 Right-to-work legislation—which bans union membership as a condition of employment—is currently being considered in Colorado and Ohio. If enacted, it would make 30 states "right-to-work," or 60 percent of the country where employees are free from mandatory payments of union dues. (Kentucky and Missouri embraced right-to-work earlier this year.)
It's Big Labor's worst nightmare. When given the choice to opt out of monthly dues, many union members choose to do so, acknowledging that membership isn't worth the cost. Since Wisconsin's passage of Act 10—a state law allowing public employees to forgo union representation—roughly 60 percent of union members have left the Wisconsin Education Association Council. Union membership dropped from nearly 100,000 employees before Act 10's passage to just over 36,000 members in 2016. In Washington, nearly half of the state's child care providers left the Service Employees International Union after being given the option to refuse paying monthly dues. The percentage of providers paying dues to the SEIU fell from 100 percent in 2014 to roughly 53 percent (3,738 employees) in 2015.
As workplace freedom spreads, union income drops, and with it Big Labor's political power. From 2012 to 2015, union bosses sent roughly $530 million to the Democratic Party and closely aligned special interest groups—such as the Clinton Foundation and Planned Parenthood—primarily from dues dollars.
Some labor unions are at least cognizant of their waning appeal. Since 2013, the American Federation of State, County, and Municipal Employees (AFSCME) has conducted 600,000 one-on-one conversations with employees to gauge interest in AFSCME's services. The findings are startling: While roughly 35 percent of employees would likely pay dues no matter what, about half could be "on the fence." The remaining 15 percent or so would likely not pay dues under right-to-work. In others words, AFSCME risks potentially losing two-thirds of its members if they had the chance to opt out.
As AFSCME President Lee Saunders put it, "We've found that at times we were treating all of our 1.6 million members as if they were activists, and they aren't. We were taking some things for granted."