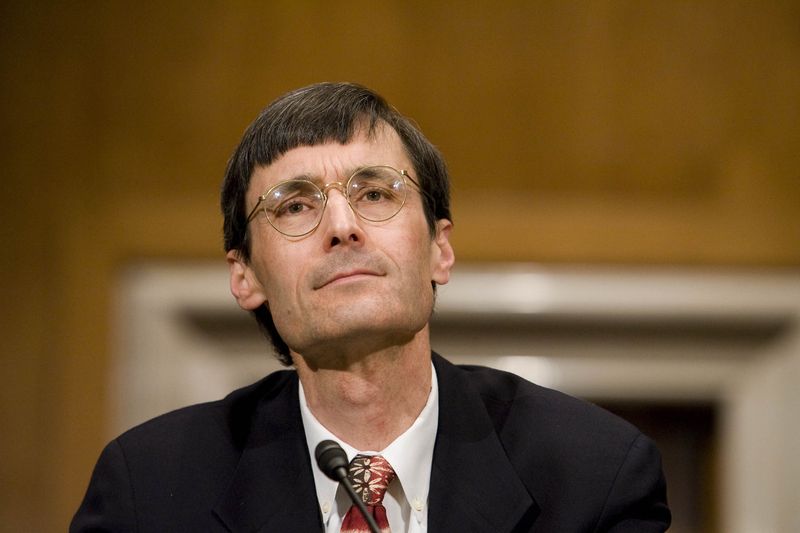 Everybody does it. When you work for the government and your personal interests or background (or even future employment opportunities) conflict with your ability to do your job, you have to recuse yourself. End of story.
It's commonly practiced; we could even say it's ethical. Well, leave it to NLRB board member and union favorite Craig Becker to break with "tradition" and weigh in on cases involving the SEIU. See, it's perfectly legal to weigh in on the goings-on of a particular local affiliated with the union that you worked for at a national level. And ne'er the two shall meet.
Back in February, here's what was said during the hearing with the Senate Health, Education, Labor and Pensions Committee on February 2, 2010, according to Bloomberg:
"Republican Senator John McCain of Arizona said he hoped Becker would recuse himself if confirmed from any case involving the SEIU, a labor union that spent $80 million to help elect Obama. Becker said he would recuse himself from such cases for two years if confirmed."
You are more than welcome to listen to the entire hearing HERE to find the exact moment and the exact quote, but I'd say the promise is pretty clear.
Here's the rub. Since February, Becker has apparantly changed his mind:
Craig Becker, former general counsel for the SEIU, was a controversial appointee to start with, owing to his radical and anti-democratic views on union power. But surely, Badertscher's lawyers thought, he'd recuse himself from a case involving the SEIU. Becker refused to do so. In fact, he was part of a three-member panel that reviewed the SEIU/Pomona Valley case, and he has made it clear that he intends to continue involving himself in cases involving his former employer.
"There are 13 or 14 cases in which we've sought recusal for Craig Becker," says Patrick Semmens, legal information director for the National Right to Work Foundation (NRWF), which represented Badertscher.