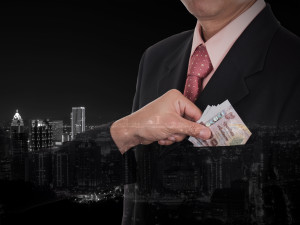 Another week and another set of union bosses allegedly or actually stealing members' money. This week's list of offenders goes from coast to coast. Here are the best rackets:
In Pennsylvania, Raymond C. Ventrone, former business manager for International Brotherhood of Boilermakers Local 154, was charged with one count of embezzling approximately $1,499,000 in union funds and five counts of income tax evasion.
In Arkansas, Jeni May Hughes, former office manager for Plumbers Local 155, was charged with one count of embezzling union funds.
In Washington, Pascale McAtee, former President of International Association of Sheet Metal, Air, Rail and Transportation Workers (SMART) Local 161-Transportation Division (TD), pled guilty to one count of embezzling over $82,000 in union funds.
Touch base next week for more stories of union nonsense.